Web Counters
Website Visitors
Since
January 19, 2011

Visitors Today
Oct 13, 2015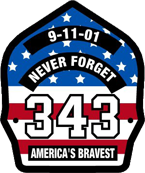 Kitten Rescued!!

CVFD, October 08

At 10:00 today the station was dispatched to the Safeway parking lot for reports of a cat stuck inside an engine or under the hood of a vehicle. The engine crew and Chief 25B worked to free the cat from the engine compartment of one vehicle only to have it then run and hide under the spare tire of Chief 25B's buggy. The kitten was again captured and is now at the Humane Society of Charles County. ... (Full Story & Photos)

Clinton VFD Open House - THIS SUNDAY !!!!!!, Sept. 27, 2015

CVFD, September 25

Two More Days!!!!!!

The Clinton Volunteer Fire Department invites you to visit us during our "Open House" on September 27, 2015. Beginning at 10:00 AM and continuing through 3:00 PM in the afternoon. Come meet the folks who are trained to respond to emergencies in your Community. Membership applications will be available.

Tour the firehouse....Meet the Firefighters & EMT's of CVFD. With the help ... (Full Story & Photos)

Evasive Action resulted in Injury Free Event

CVFD, September 15

Engine 251 sustained damage on the evening of Sept 14, 2015 while responding to a reported townhouse fire. The incident occured on Piscataway Rd @ Dixon Drive when a vehicle turned into the Engine's travel path. We are glad to report that no injuries were sustained by the crew or civilians.... (Full Story & Photos)

Welcome to the Official Website for the Clinton Volunteer Fire Department
The Clinton Volunteer Fire Department is a local Community organization dedicated to providing quality Fire Suppression and Emergency Medical Care. Our staff is comprised of approximately 40 Active Volunteer Firefighter/EMT's who are trained to meet the same standards and competencies as the Career Firefighters who supplement our staffing. In addition to responding to your emergency services requirements in the greater Clinton area, we also provide mutual aid to the surrounding communities of Camp Springs, Morningside, Silesia, Friendly, Allentown, Oxon Hill, Forestville, Brandywine, Baden, Waldorf and Silver Hill. We are primarily a publicly funded non profit Corporation, dependent on your financial support. At the present time we operate an Engine Company, Truck Company and Water Supply Special Unit, as well as an Emergency Medical Services staff. Please continue your tour of our web page, see how we work, respond and train.
Your feedback is important to us! Feel free to sign the guestbook.


Member Spotlight

Eddie McMahan
The Spotlight is shining on a longtime member, though no longer living in our local area, has continued to be available, provide support as needed and make a concerted effort to extend wisdom when requested.
You would think that after serving in most elected offices, doing all the required training and certification to stay eligible, that he would enjoy retired life, not this guy! He moved to the mid-west of the country and jumped in their fire service. It just never gets old.
He has gone through some trying times recently and though not over all the events has rebounded and found new interests. One needs only to go to our "Facebook" page to see his regular reports on "Roller Derby" and his involvement with photography.
We miss Eddie and his humor, expertise and friendship. The State of Wisconsin now has him and his talents at their disposal. However, you can be sure that if we called he would come to our aid. That is his nature and what makes him a dear Brother and great Friend.
Thanks for your service Eddie and stay well, we may be calling soon.
.
Clinton VFD Commemorative Coin
For Sale: $12

Website Designed and Hosted By:
Content Proudly Maintained By:
Contact Info:

www.FirehouseSolutions.com

The Clinton Volunteer Fire Department, Inc,
9025 Woodyard Rd
Clinton, MD 20735


Emergency Dial 911
Non-Emergency: 301-868-1313
E-mail: info@clintonvfd.org

| | |
| --- | --- |
| | Copyright © 2015 Firehouse Solutions (A Service of Technology Reflections, Inc.) |