Web Counters
Website Visitors
Since
January 19, 2011

Visitors Today
Sep 27, 2023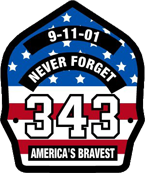 Guestbook
Welcome to the Clinton Volunteer Fire Department Guestbook. Your feedback is important to us. Feel free to leave your comments.
| | |
| --- | --- |
| Page of 2 [ Back | Next ] | Records 31 - 58 of 58 |
Signed on January 29, 2012 at 10:13 AM
Guest Name:
Jerry Thomas
Rank/Title:
Retired - PGC
Location:
Tampa, Fla. (Weeki Wachee Springs)
Comments:

This is a great website, a lot of work and it shows! I grew up and lived in Clinton 1951-1989. Seeing some of the older pictures brought back some great memories of living in Clinton on my families farm, now a subdivision and also time spent hanging around the firehouse. It was especially good to see a few pictures of my cousin "Spots" made it one the site. Thanks for the memories.
Signed on November 19, 2011 at 11:20 PM
Guest Name:
Tony DiPrima
Rank/Title:
fire fighter
Location:
klondike texas,
Comments:

The site looks great. Glad to see you all have a tiller ladder again ...and you have alot of great new members from what i can see.... Tony
Signed on November 03, 2011 at 5:29 PM
Guest Name:
mike a johnson
Location:
PORTLAND OREGON
Comments:

YOU HAVE SOME FINE LOOKING EQUIPMENT THERE THANKS FOR SHARING FROM A FORMER FF
Signed on October 05, 2011 at 2:53 PM
Guest Name:
Sobrena Nicole
Location:
Clinton
Comments:

Thank you again for responding today. You are greatly appreciated for all you do and have done.
Signed on September 14, 2011 at 12:12 PM
Guest Name:
Richard Miller
Rank/Title:
RETIRED
Location:
MUSKEGON MI
Comments:

I was in the navy from 1965 to 1985..... I was a volunteer at this great
department from 1970-1974....also station 79....I lived out at Cheltonham
at the time.....I was a volunteer for 26 years during and after my tour with the Navy. I had to give it up due to back and knee problems.....I miss it a lot.....I wanted to visit your page this date 9/14/11 to see how much has
changed since I have been there.......the apparatus you now have really looks great.....I had a special friend while I was there.....Mike Ponton.....he also worked at the Washington Navy Yard while I was there....if he is still around give him my regards please.....God Bless you all and God be with you as you go about your duties......I miss firefighting very much. Take care and stay safe.....Rich
Signed on August 11, 2011 at 12:08 PM
Guest Name:
Karsten Kemp
Location:
Korsoer, Denmark
Comments:

There are really many interesting models of fire engines, among which I have bought a Kenworth fire engine, because I like this kind of truck. It was also easy with the payment.
Signed on July 28, 2011 at 10:46 PM
Guest Name:
Nita Mumford Bryant
Location:
Richmond VA
Comments:

Great Website. I lived in Clinton from '47-'65 and have great memories of the yearly Carnivals to raise money for the CVFD. Thanks for maintaining such a wonderful photo gallery - I loved visiting the old firehouse with a friend - her dad, Bill Brown, was a member back in the day...
Signed on July 24, 2011 at 1:45 PM
Guest Name:
steven Vanness
Rank/Title:
N/A
Location:
lexington park
Comments:

What qualifications do you have to have to join this fire department?

Steven,
Membership qualifications are the same as for any Volunteer Department in Maryland. Application, Background investigation, Physical, acceptance by membership for probation and required training that will perpare you to become a patricipating member. Go to the section on becoming a member and start the process.
Good Luck and hope to see you soon.
Web Page Manager
Signed on July 22, 2011 at 8:27 PM
Guest Name:
George Pyle III
Location:
Northen St.Marys County
Comments:

Just wanted to mention I like the website as well as it looks very professional to me.

Goodluck to all and goodnight.
Signed on April 14, 2011 at 10:05 PM
Guest Name:
Tom Hodge
Rank/Title:
Firemarshal-Retired
Location:
Charlotte Hall, Maryland
Comments:

Had a great time at the 75th, always good to see old friends and new faces. That is what makes our brotherhood as great as it can be. Hope we have more events. Thank everyone for all the hard work and ideas for such a wonderful event
Signed on April 08, 2011 at 3:11 PM
Guest Name:
Linda Castleman Loughner
Location:
Gambrills, MD
Comments:

Just want to thank all of you at the station for the fantastic 75th anniversary party. What a great time it was seeing friends from the past and present. All of you who worked on the party should be very proud of doing a great job. Thanks for all your hard dedicated work!
Signed on April 08, 2011 at 1:28 PM
Guest Name:
Ron Bivens
Rank/Title:
Paid F/F
Location:
USA
Comments:

What a wonderful time I had at the 75th. I had the best time seeing all the old faces from a time past and may I add they looked good. The memorabilia and pictures were awesome. There were some sad memories as well of the Brothers passed, to them I tilt my hat and pray R.I.P. To tell you the truth I felt like "My name is Earl" telling all the people I had messed with that I was sorry and to scratch them off my list. I am happy to say my list is alot shorter now. Again Clinton you have out did yourselves again I applaud you all for a job well done.
Signed on April 07, 2011 at 9:50 PM
Guest Name:
Anthony Rivera
Rank/Title:
Sergeant, US Army, Retired
Comments:

We had an amazing time at the 75th Anniversary Banquet. Thank you for always welcoming us Uncle Robert and Aunt Kara as well as all of the members of CVFD.
Signed on April 05, 2011 at 7:25 PM
Guest Name:
Wayne "The Greek" Krahling
Rank/Title:
Civilian
Location:
Dunkirk, MD
Comments:

Thank you for the 75th Anniversary event. To all that servied and worked so hard to put on such a classy event my hat is off to you.

It was nice to reconnect and remember why I was there some 30 years ago.
Seeing so many old friends was nice we usually only see people at funerals and talk about the old days.

Hope to keep connected with some of the old crew.

Best wishes to all.

Greek
Signed on April 04, 2011 at 2:40 PM
Guest Name:
Neal Gasser
Comments:

Here is a link to go and view the pictures I took at the 75th Re-union

https://picasaweb.google.com/111177782425240716138

Note: Go to Public Albums at this site and click on April 2,2011
Signed on March 17, 2011 at 10:52 PM
Guest Name:
Tom Hodge
Rank/Title:
Firefighter/Fire Marshal FMFD (RETIRED)
Comments:

Great Job on the site, I joined CVFD in 1971.
Signed on March 14, 2011 at 2:37 PM
Guest Name:
Bob Hartlove
Rank/Title:
Fire Operations Officer
Location:
USFS - Newtown Square, PA
Comments:

Looking good - as always. I hope to see many old friends at the 75th!

Nate - thanks for the call.
Signed on March 11, 2011 at 3:37 PM
Guest Name:
Dee Ann Henderson
Rank/Title:
Community Member
Location:
Clinton
Comments:

I just wanted to say a billion thanks to all of you whom have served the Clinton and surrounding communities. My family has been blessed to have recieved help from the most caring and compassionate fire department around. When we needed your services over these many years, you were always there for us. You responded in a flash, no questions asked you all were there when my mom was sick and when my father-In Law was ill, when my grandmother was ill, when my baby was on an apnea monitor, when our neighbors have trouble you are there, too. I can never say what my heart feels when I think of you all. Tireless and brave always know how much you all mean to us. People get busy and time flies away with our best intentions we tend to forget to just say a THANK YOU!!
Signed on March 02, 2011 at 10:47 AM
Guest Name:
Paul Milositz
Rank/Title:
Chief, Wilton Fire Deparment
Location:
Wilton, Connecticut
Comments:

Clinton 25 is where I started my fire fighting career back in 1975. I can't tell you how many of those damn beer mugs we had to sell, door to door I might add, to raise money to buy the 76 Kenworth, E252. Is that chrome fire hydrant still out front? Think I still have that little plaque for the most combined runs for 1976 tucked away somewhere. Perhaps will try to make the anniversary banquet. Wish you all well and stay safe.
Signed on February 22, 2011 at 10:15 AM
Guest Name:
Ofc. Osborne #3060
Rank/Title:
Police Officer/ PGPD
Location:
Clinton/Dist. V
Comments:

Great job on Saturday and Sunday at Barnes Dr. Keep up the excellent work family!
Signed on February 20, 2011 at 4:18 PM
Guest Name:
Chuck
Web Address:
www.fdphotos.com
Location:
Connecticut
Comments:

Very nice site. Keep up the great work and stay safe!
Signed on February 15, 2011 at 11:36 AM
Guest Name:
Nathan Mersman
Rank/Title:
Firefighter/EMT-B retired
Location:
Brandywine Md.
Comments:

I remember red & white gear and 15 minute scotts and dressing on back step while haul assing down the the road. riding in jump seat before 24 hour school and beer upstairs at the bar on meeting nights
Signed on February 11, 2011 at 4:34 PM
Guest Name:
Jay Ivan
Rank/Title:
Firefighter/Deputy Fire Marshal w/ Arligton Co. VA
Location:
Waldorf, MD
Comments:

Just wanted to say your site looks good. I'm a Life Member of CVFD, joined in 1968. I'm a survior of the 1971 crash on E 251. Would like to find some members of earlier years ( that includes you David Rucker Sr, ). Keep up the good work and keep the land of a thousand lights and the home of the chrome alive. The old timers will know what that means. Be safe.
Signed on February 09, 2011 at 11:28 PM
Guest Name:
GROSS
Rank/Title:
FF/EMT
Location:
25
Comments:

PAGE LOOKS AWESOME!!!!! GREAT JOB...
Signed on January 10, 2011 at 3:49 PM
Guest Name:
Philip Bruce
Rank/Title:
Ex Grampian Fire Brigade Officer, now Fire and Safety Manager
Web Address:
www.boots-coots.com
Location:
Aberdeen, Scotland UK
Comments:

The most helpful Fire Department that I have dealt with in the last few years. I would like to thank Tom Grannis for supplying the 1976 Kenworth Fire Appliance, which now takes pride of place within my collection.

All the very best for 2011...

Phil.
Signed on January 09, 2011 at 3:36 PM
Guest Name:
Gordon E Moore
Location:
Chico, Califormia
Comments:

Glad to have my grand son, Kevin Pertuit, volunteer with such a fine outfit. Your web pages are great!!! Grandpa Gordon, 90 yrs old and a WW2 retiree
Signed on January 08, 2011 at 6:26 PM
Guest Name:
Charles Nemecek
Rank/Title:
Firefighter
Location:
OK
Comments:

Enjoyed my time there when I was a member there. If I lived there I would rejoin again.
Signed on January 02, 2011 at 1:02 AM
Guest Name:
Floyd G Aldridge Jr
Location:
Hagerstown,MD
Comments:

Great looking site!! Keep upp the good work
| | |
| --- | --- |
| Page of 2 [ Back | Next ] | Records 31 - 58 of 58 |
Clinton VFD Coin
For Sale: $13

Support Clinton VFD
With your Tax deductible donation.